AppSpy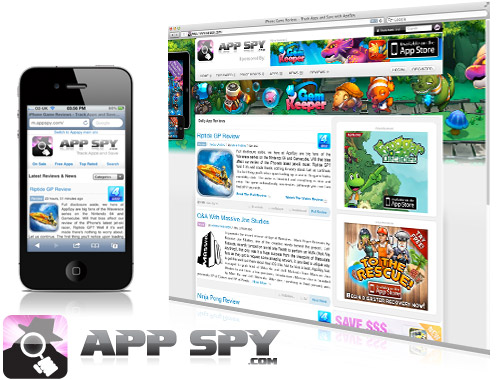 The world's largest iPhone video review site
AppSpy.com was set up back in September 2009 with the aim of becoming the best iPhone video review site for gamers. It's not done too badly, having become the largest provider of YouTube video reviews for iPhone/iPod touch games on the web, boasting the highest movie review count of any website.
Acquired by Steel Media in July 2011, the site has continued to provide professional reviews in a fresh quickfire format that is firmly appreciated by a loyal and firmly established audience. In addition, AppSpy operates a fully custom developed app price-tracking and alert system for its users – so once logged in, members can track apps of their choice and be notified when the cost of that app drops to their desired price point.
By combining the site's existing content and approach with Steel Media's network and resources, expect AppSpy to evolve over the coming months with a view to introducing it to the widest audience of smartphone users.