Free App Alliance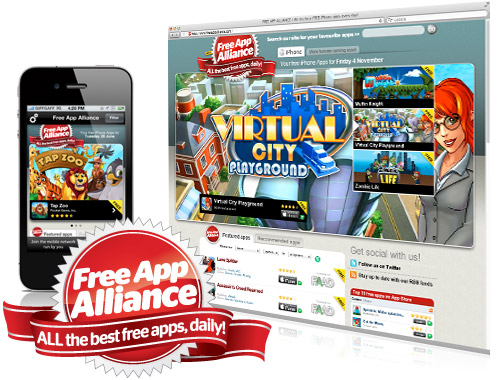 All the best FREE apps, daily!
Free App Alliance unites the very best sources of free apps and games into one easily accessible package. For the consumers that means the best choice of free apps in one place. For the sites it's essentially some free extra promotion of your existing apps/offers.
So if you're fed up of trawling all of the free app sites individually, what you need is an all-in-one solution. And the Free App Alliance is it.
Online and now optimised for viewing on your favourite iOS device, the FAA gathers the content of leading 'free app' sites from around the globe to make it the daily destination of choice for anyone looking to get the greatest free apps available on iTunes.
You get all the finest free app content featured on these leading free-app sites:
Free App A Day
App All Star
Great App A Day
App Gratuities
Free App Alert
Free Game Of The Day
Free App Calendar
Daily App Dream
We already work with a host of leading sites and services, but if you'd like to be added to our list or just like to get in touch to discuss other ways of working together then simply drop us a mail at hello[@]freeappalliance.com.