PocketGamer.biz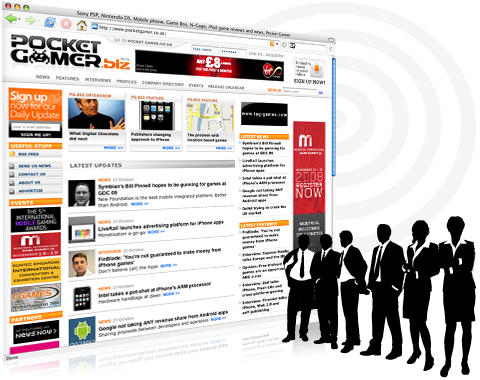 Already the most profitable section of the mobile content industry, latest analysis suggests mobile gaming is growing at a rate of 51 per cent year-on-year – with 57 million mobile owners in Europe alone playing games every month. And yet our industry is still too often viewed as an unfashionable poor relation by both game execs and telecoms companies.
The uniquely experienced team behind PocketGamer.biz is dedicated to challenging existing perceptions. Our site, updated every day with the latest news, interviews, features, and insightful analysis, is setting an agenda that will help the industry progress. By gathering mobile gaming's key players in one space – championing the innovations of the giants as well as the breakthroughs of the nimble start-ups – we also provide a hotline of an advertising channel for your B2B mobile initiatives.
We understand both mobile consumers and the industry at large, which puts us in a great position to provide bespoke research reports and consultancy. If you want to know more about your market, drop us a line.