Pocket Gamer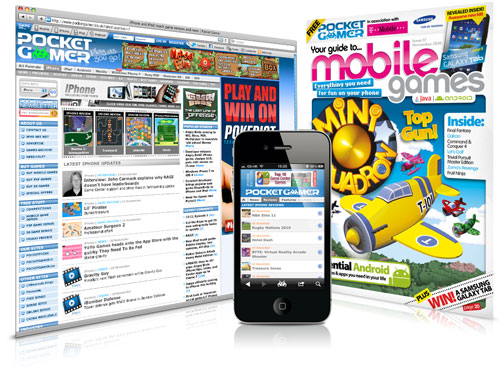 Pocket Gamer is the number one mobile and handheld gaming specialist website, dedicated to finding and championing the mobile, iPhone, and handheld console games that people really want to play.
Since its launch in March 2006, Pocket Gamer has grown to become the top mobile and handheld console portal in Europe. We're entertaining over 850,000 visitors a month, providing over 2,750,000 doses of high quality content to our uniquely mobile and handheld focused game fans. (There's more: our WAP and iPhone sites are growing too, we have a Pocket Gamer magazine, and we've even launched a sister site in France, as well as Germany.)
But you don't have to take our – or even all our readers' – word for it: The Guardian has named Pocket Gamer as one of the Top 100 most useful websites three years in a row and there's a growing list of publishers, operators and manufacturers choosing our site to promote their wares.